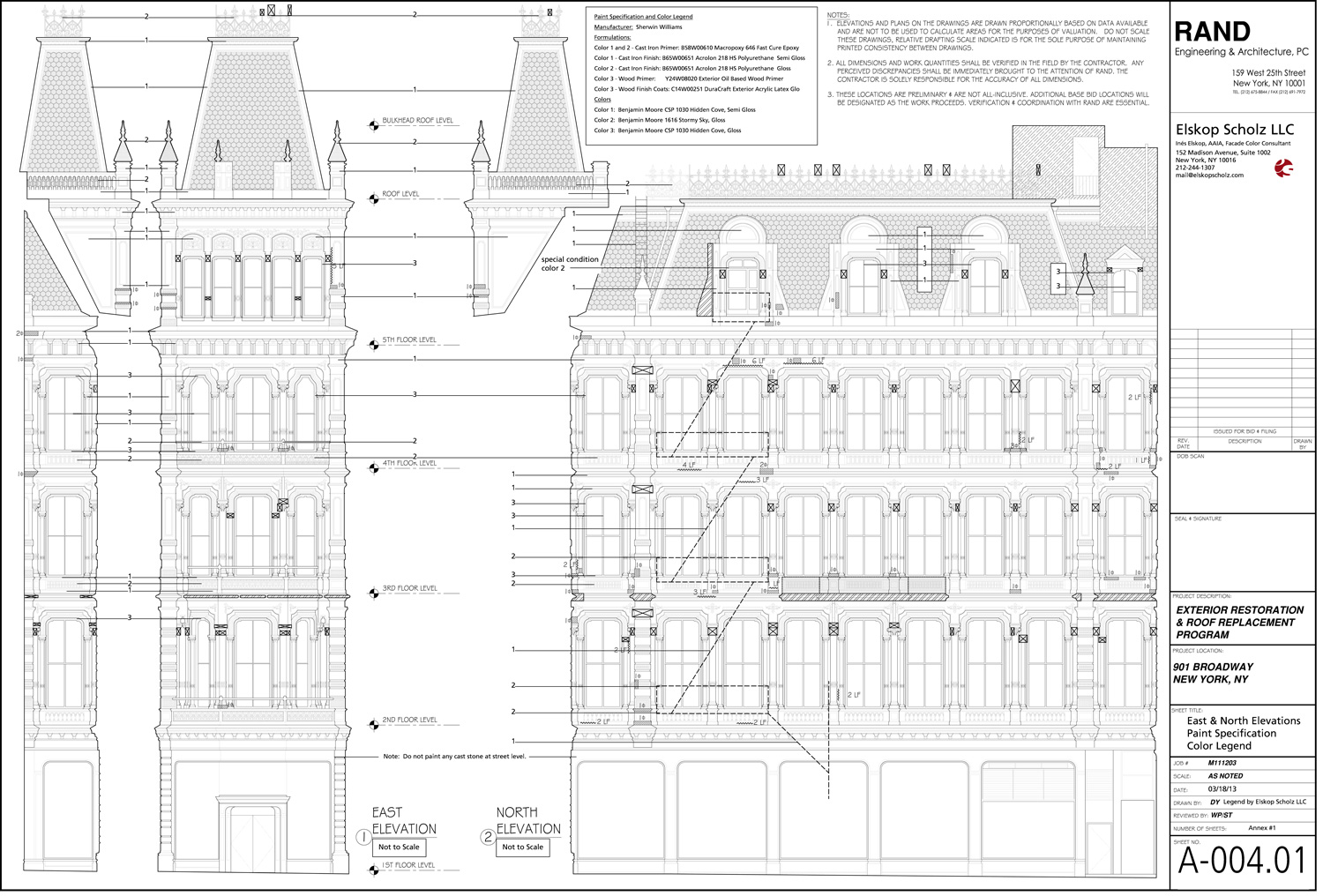 The Ladies Mile was the prime shopping district in New York City at the end of the 19th century. Many of the grand department stores of Manhattan had their start here.
901 Broadway, at the corner of 20th Street and Broadway, is today the remaining part of a larger building which was the Lord & Taylor luxury department store. Built in 1870 it occupies the corner of 20th Street and Broadway and is one of the most important buildings anchoring and giving historic character to the neighborhood.
A true cast iron loft building, it underwent a complete restoration under its new owner which included a complete stripping down of the entire facade to bare metal. Sealing against the elements and protecting where the next steps, with the final paint color needing to be determined to highlight its historic character and status.
In order to select the right hue and value, we started with 30 color board ranging from grey to cream and from cool to warm tones. These were then narrowed to 8 options. Four foot square painted boards for each color were attached to the building's facade to study how they responded to light conditions and help us select the finalist.
Elskop Scholz is proud to have been mentioned in a Lucy B. Moses award from the New York Landmarks Conservancy. The award is the highest honor for outstanding preservation efforts.